Just like the famous tennis player, Arthur Ashe said, "One important key to success is self-confidence. And an important key to self-confidence is preparation". The identical is true for children. The earlier the mother and father start preparing their children for the challenges in advance, the more confident they become. Parents play a pivotal role in deciding the general career selection path children choose to pursue. The belief that parents have in their children is the fundamental attribute in career selection.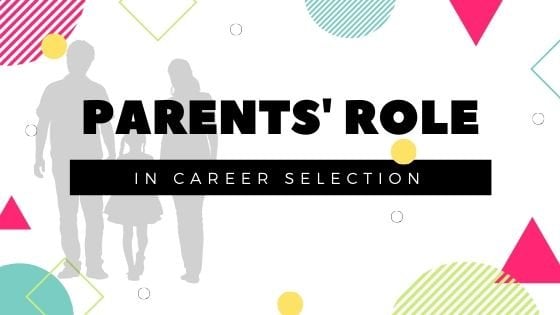 Role of parents in career selection
'Behind every young child who believes in himself, is a parent who believed first'. Every parent wishes to ensure a successful career for their children. Parents are the one who instills discipline, self-belief and resilience in children so that they make themselves ready to face the bumps on the career path and times of low motivation. Equipping them with the mind-set to overcome hurdles and move forward, is the best gift a parent can give.
On the other hand, knowingly or unknowingly parents influence the attitudes and beliefs of children in many ways.
The key influences are as follows:
The expectations they have for their children's career and education.
The opportunities they offer children to learn and develop.
The example they set for their children.
The kind of parent-child relationship they offer.
The values they show to their friends, family and society.
Some Dos and Don'ts for Parents
To dos
Encourage them to make their own age-appropriate choices from an early age, be it wrong or right don't interfere instead explain them later on. This inculcates better 'decision making' power in children and makes them more confident.
Let them dare to pursue their passion and make their career in an unconventional field. They will be more than happy and grow up to become a more contented human being. Let them study for the purpose of enjoying the wonders of learning as depicted in 3 idiots movie which became a big inspiration for students, teachers, parents, professionals and for everybody.
Become aware of career resources, training opportunities and be a pillar for your child. When a child is sure to have an undettered support behind his back he/she can reach impeccable heights.
Always act as a facilitator and help your child understand the options available. The important thing is to be proactive in finding their way. Discuss everything in depth and specifics of the situation should be addressed.
Guide your child in making informed decisions by registering on to a website and attending workshops in order to understand each other's opinions and better options available. Value gender equality and help your child to discover their innate talents and skills.
Don'ts
Don't discourage children. They might not score well in exams or finish first in games, still pat on their back and appreciate their efforts.
Don't become stressed otherwise it can become an even more stressful time for your child.
Don't react negatively for you may shut down your child's exploration process in their career interest areas.
Don't impose your beliefs on success, good job and an ideal life for your children.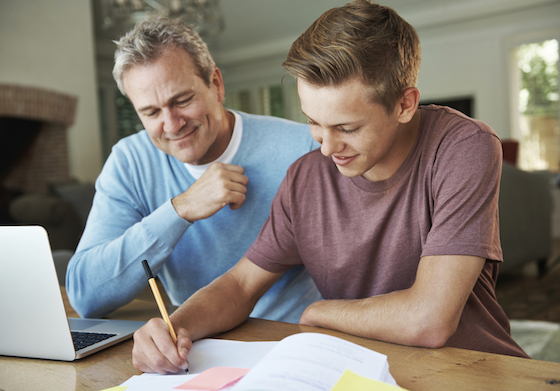 Things to Remember for Parents:
Today we are living in an era of information abundance. All it takes is a Google search to go through the relevant courses available as per your child's interests.
In order to capitalize on your child's strengths, steer him/her towards tasks and roles that use their best talents.
Make sure you attend the parent-teacher meetings/career talks organized by the school. From an adult perspective, you may have some queries that your child has overlooked.
Ty to introduce your child to someone currently working in the career area, your child wishes to pursue.
Work on the backup plan too in case the predicted results do not happen.
Last but not the least, seek online/offline career counseling for your ward.
Thanks for stopping by and reading the article.
I may have missed some points, so feel free to share your views in the comments section below.